OCDLab is an award-winning mobile app development company in Los Angeles. We build pixel-perfect, stunning iOS, Android and Hybrid Mobile Apps for start-ups and enterprises.
THE BUSINESS OF APP DEVELOPMENT
The ever evolving business challenges need technology solutions that are adaptive. Our constant zeal to learn helps us acknowledge the dynamic character of the web and mobile environment. Today's enterprises demand complex business solutions, each of which must be developed, connected, and managed across users, devices, operating systems, and locations, online and offline.
OCDLab amalgamates industry-best practices for performance, infrastructure, and user experience to help your project succeed.
We specialize in delivering custom application development solutions that can automate your business processes and provide greater return-on-technology investments.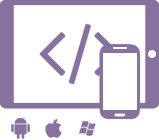 MOBILE & TV APPS
iphone, android, apple tv, smart tv

WEARABLE TECHNOLOGIES
apple watch, android wearable developer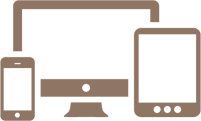 WEB DEVELOPMENT
wordpress, node.js, angular, laravel
APP DEVELOPMENT COMPANY WITH A DIFFERENCE!
OCDLab renders expertise in designing, development, and test native and cross-platform hybrid apps. The modern day apps work in a constantly changing environment that is affected and sometimes even controlled by various external and internal parameters. The core architecture, security, and usability experience play a significant role here. Our obsession with pixel-perfection makes us different than every other app development company in LA. We have years of experience in building and modernizing enterprise mobility and web applications while ensuring all of the long-term "-abilities" – maintainability, upgradeability, migrate-ability, and scalability – remain intact.
WHAT MAKES US STAND APART
It takes a lot to be top mobile app development company in Los Angeles. With our indefatigable energy and passion for attaining perfection, we help our clients become high-performance businesses.

AGILE DEVELOPMENT
Increased value and adaptability reduces risk by helping teams respond to unpredictability.

EXCEPTIONAL QUALITY
We strive to outperform ourselves with every single project we take on.

FLEXIBLE PRICING
Best of both worlds, quite literally. You choose what is right for you.

BEAUTIFUL CODE
It is not just the UI that should be beautiful.
We take great pride in the quality of our code.

EXCELLENT SUPPORT
We stand behind what we create! We don't build just software, we build relationships.