FORTUNE 100

EXPERIENCE,

TAILORED FOR

STARTUPS
OCDLab team builds highly successful apps for some of the largest, most-respected companies on the planet. We leverage upon that experience to help startups bring their ideas to life.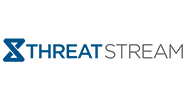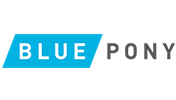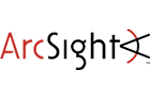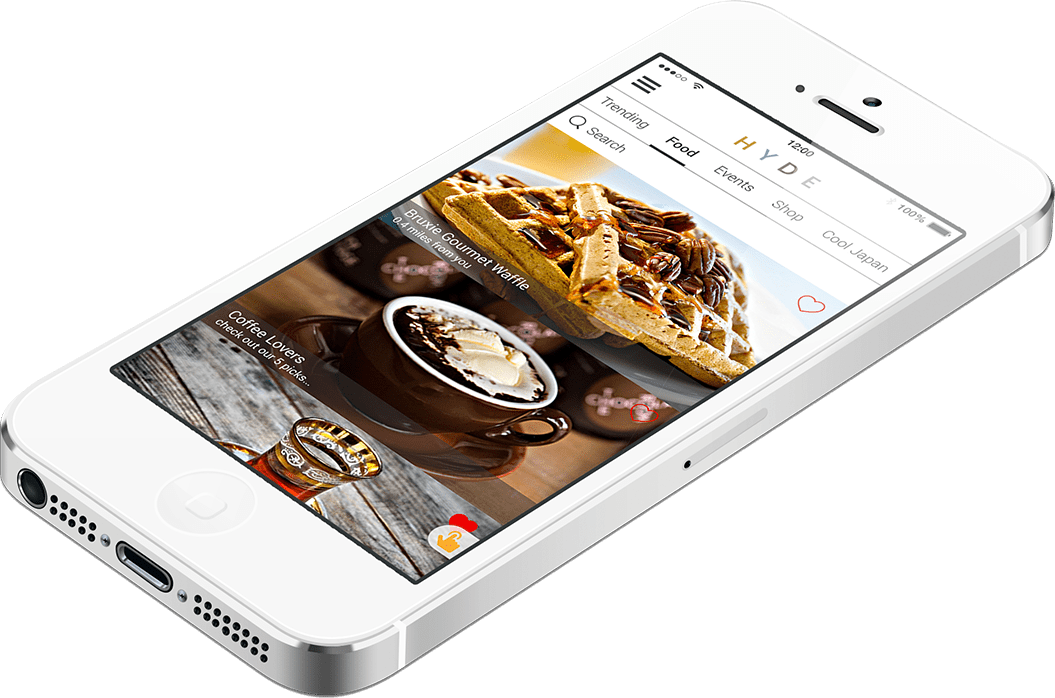 Apple iOS
OCDLab developed a unique Tokyo city guide with a robust backend to compile articles on the fly.

Design Style: Flat
HYDE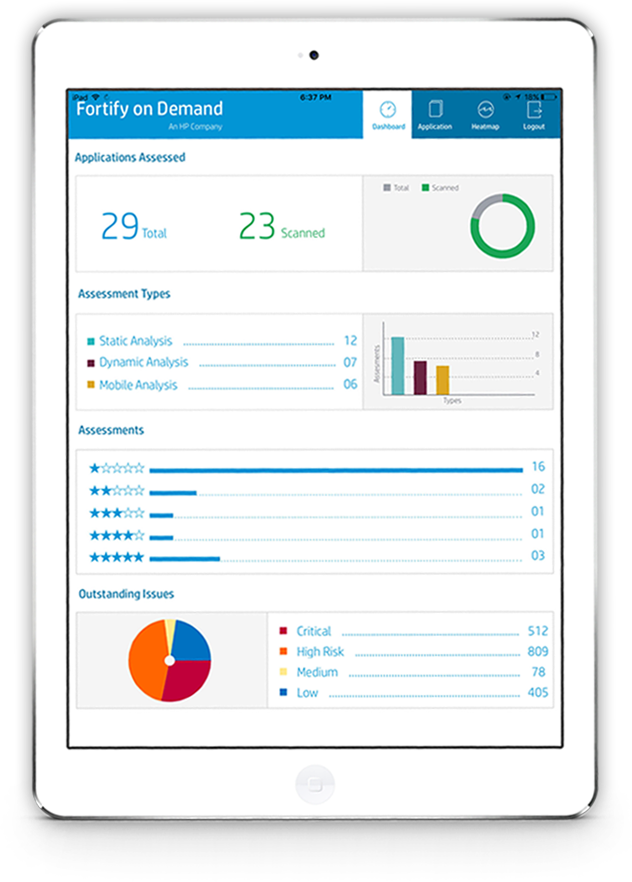 FORTIFY ON DEMAND
Apple iOS, Android
HP Fortify on Demand is a Security-as-a-Service (SaaS) testing solution that allows any organization to test the security of software quickly, accurately, affordably, and without any software to install or manage.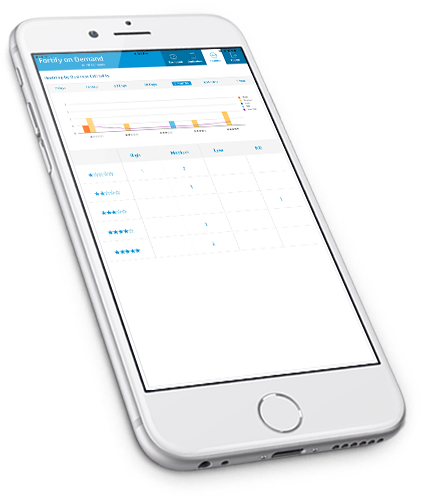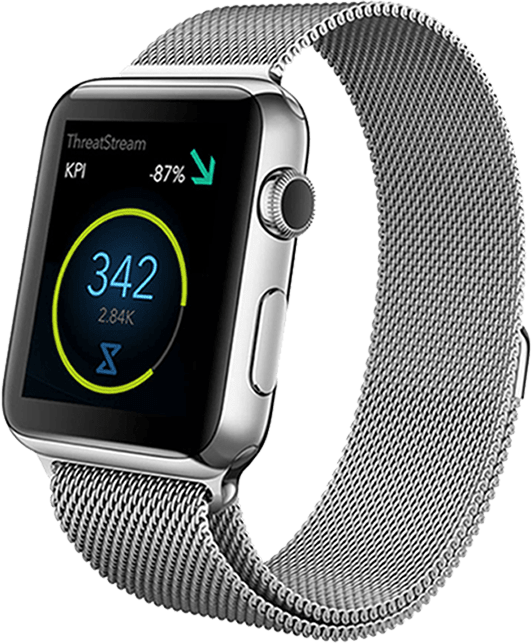 iOS, Apple Watch Kit
ThreatStream OPTIC™ is the first threat intelligence platform that manages the entire life-cycle of threat intelligence, from multi-source acquisition to actionable operations across the entire eco-system of existing security devices.



SO SIMPLE
Apple iOS, Android, Windows Phone
Earn a real dollar every time you win the game.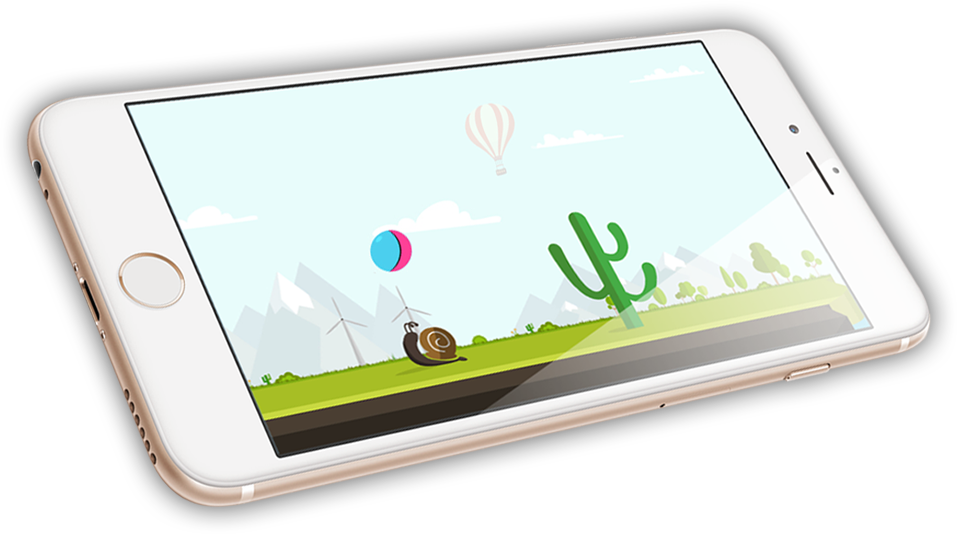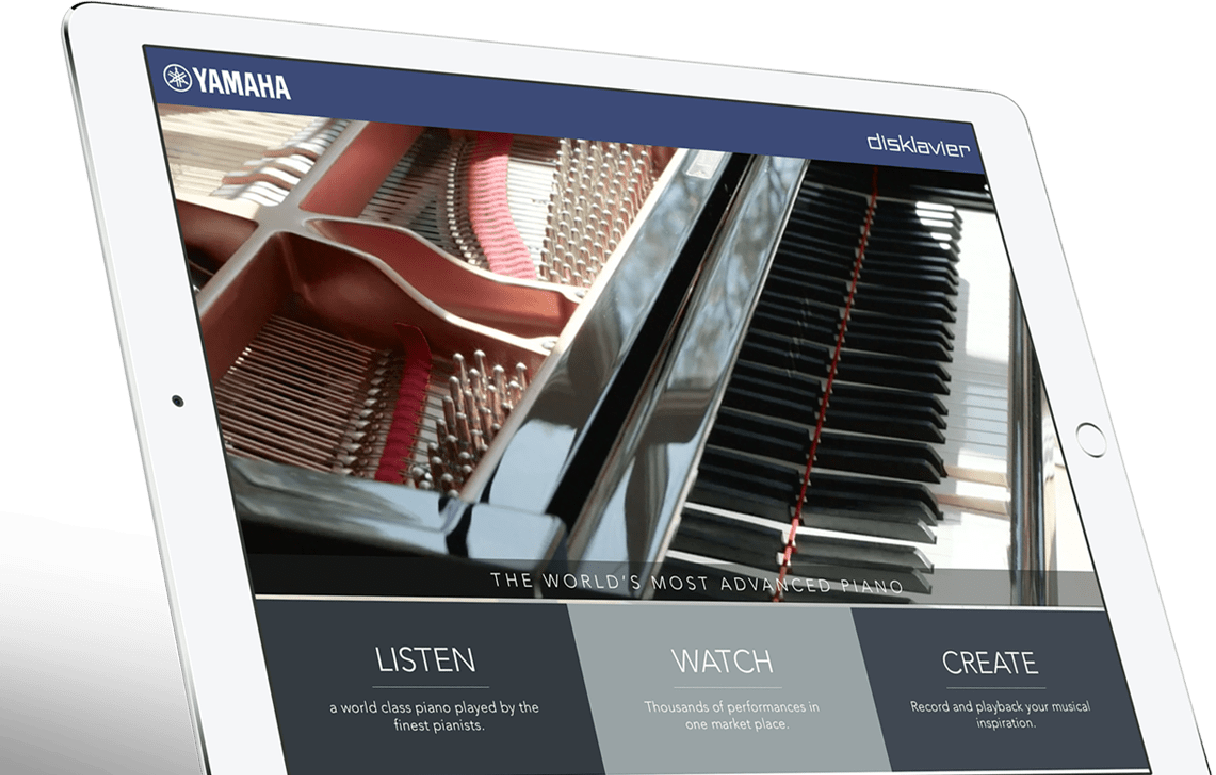 Disklavier

Apple iOS, Internet of Things
iPad Application to show case the capabilities of Yamaha Disklavier range of Pianos.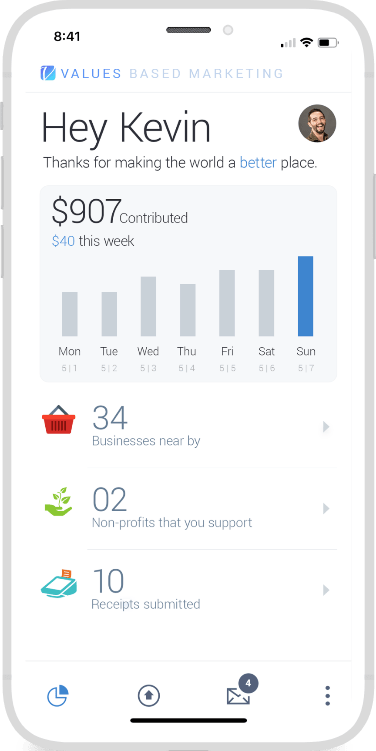 Values Based Marketing
Apple iOS, Android
Fundraising platform that connects businesses to organizations sharing the same values. When a valued customer shops at a partner business, a part of the sale goes to the chosen non-profit.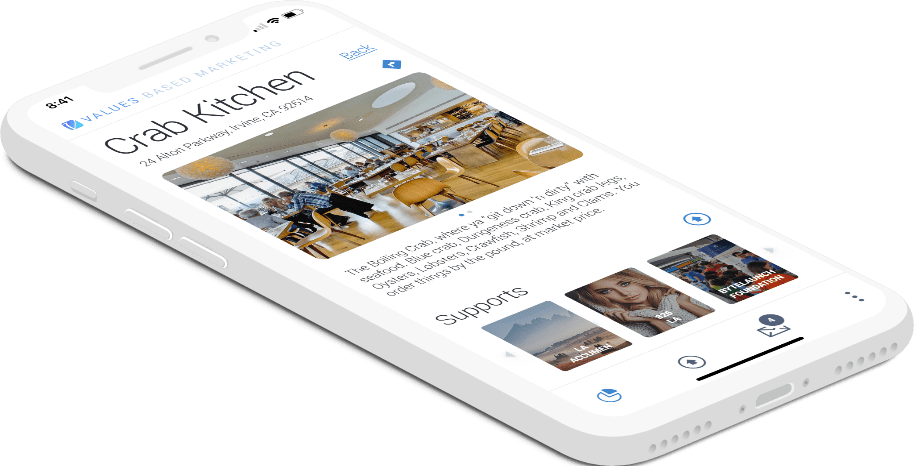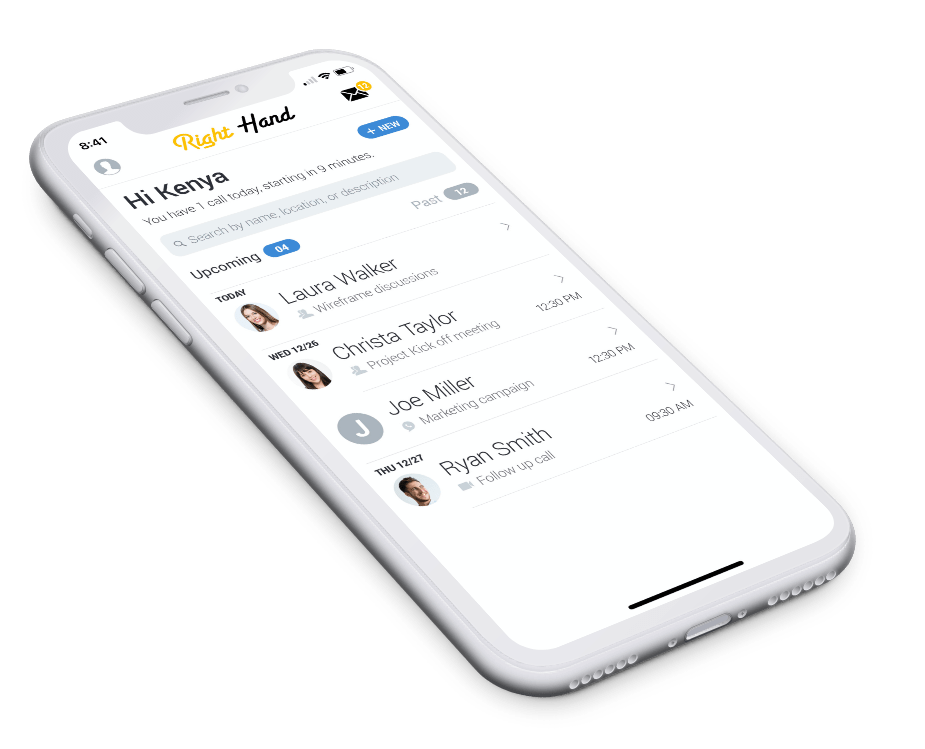 Right Hand
Apple iOS, Android
RightHand is a scheduling app that automatically looks at the availability of both parties and schedules a meeting that works for them both.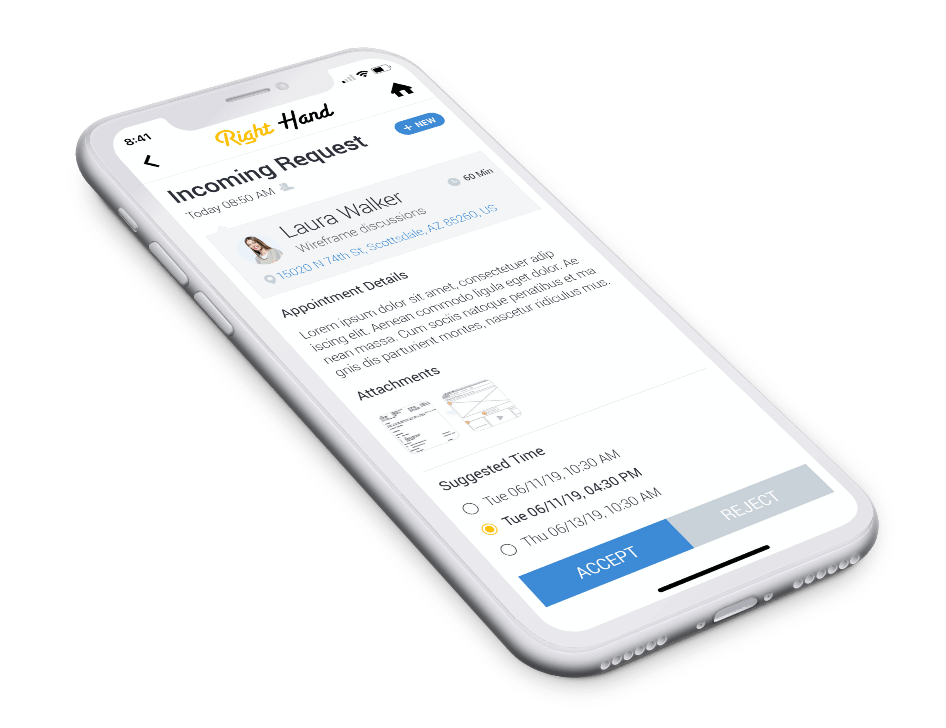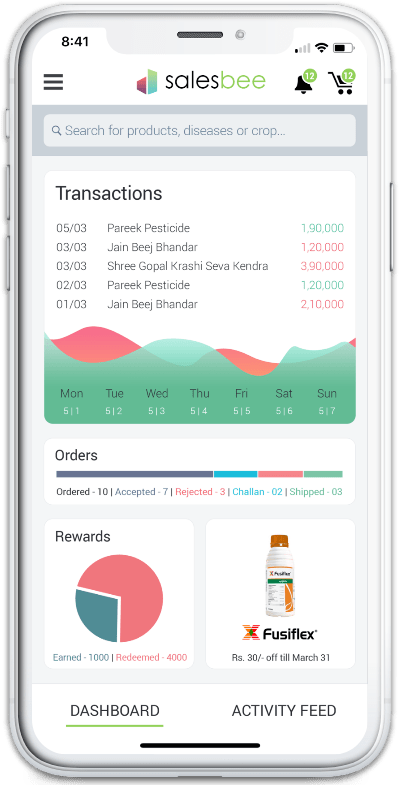 SalesBee
Web, Apple iOS, Android
Salesbee is a marketplace as a service platform for the Agri-input industry. It enables businesses to move from traditional sales to internet driven systems. Businesses can control and manage the product catalog with complete product information, smart tags, dynamic pricing, and packaging.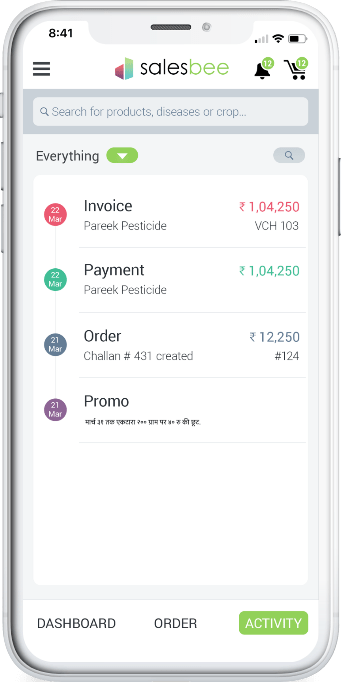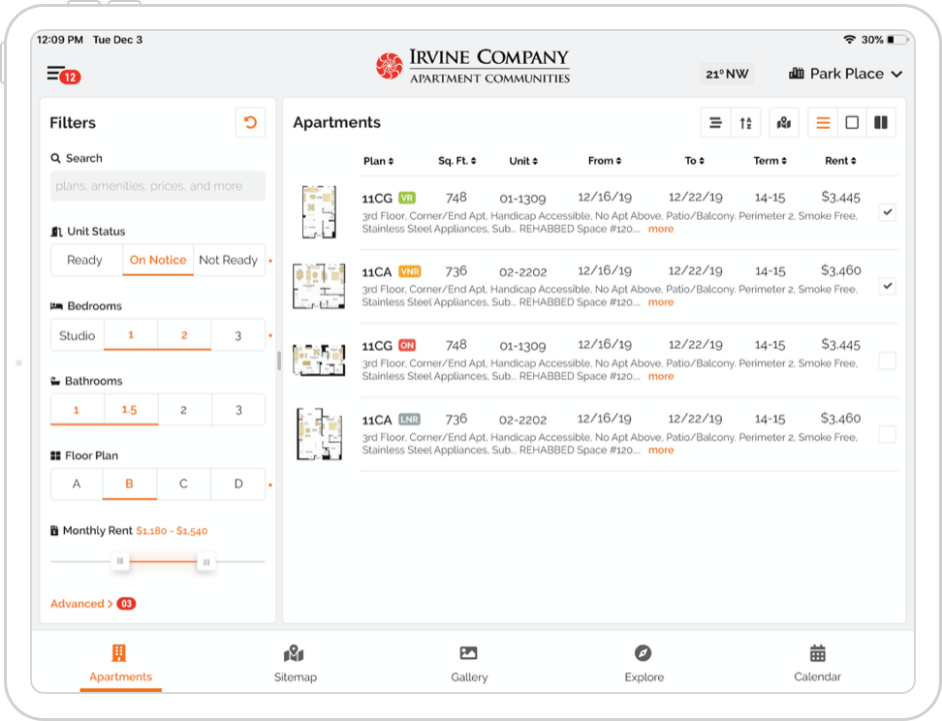 iPad Application to help leasing agents during the tours. The app pulls data from the centralized Adobe AEM repository and provides indoor maps, pricing, and availability information.

Renkus-Heinz Mobile App
MS Xamarin, Internet of Things
Renkus Heinz Mobile app provides an easy way to connect and configure the speakers during installation.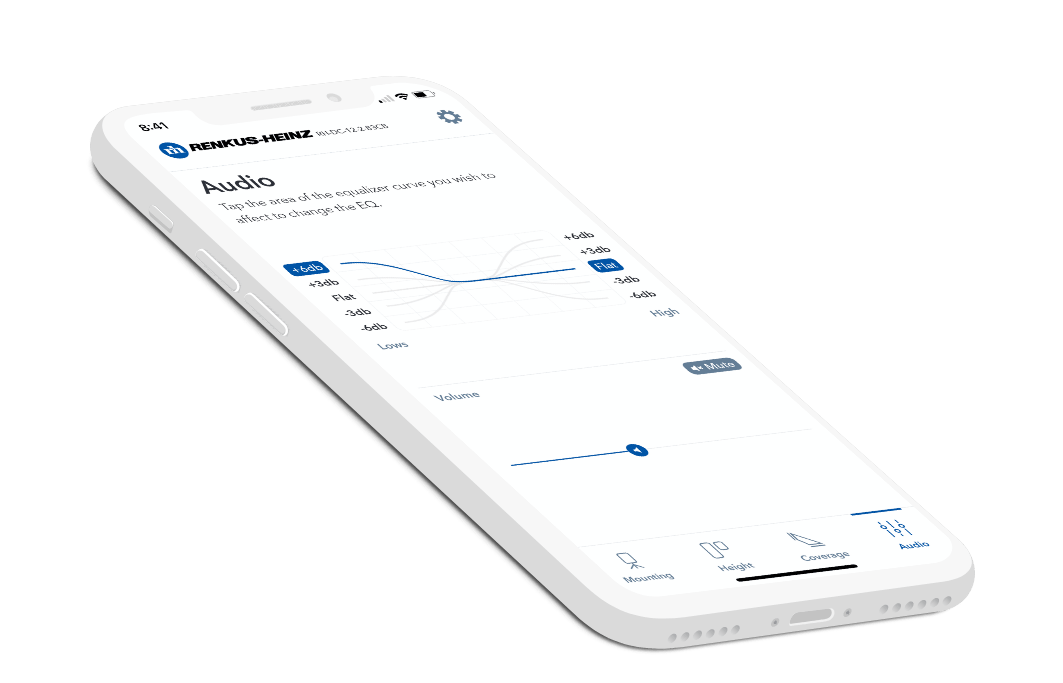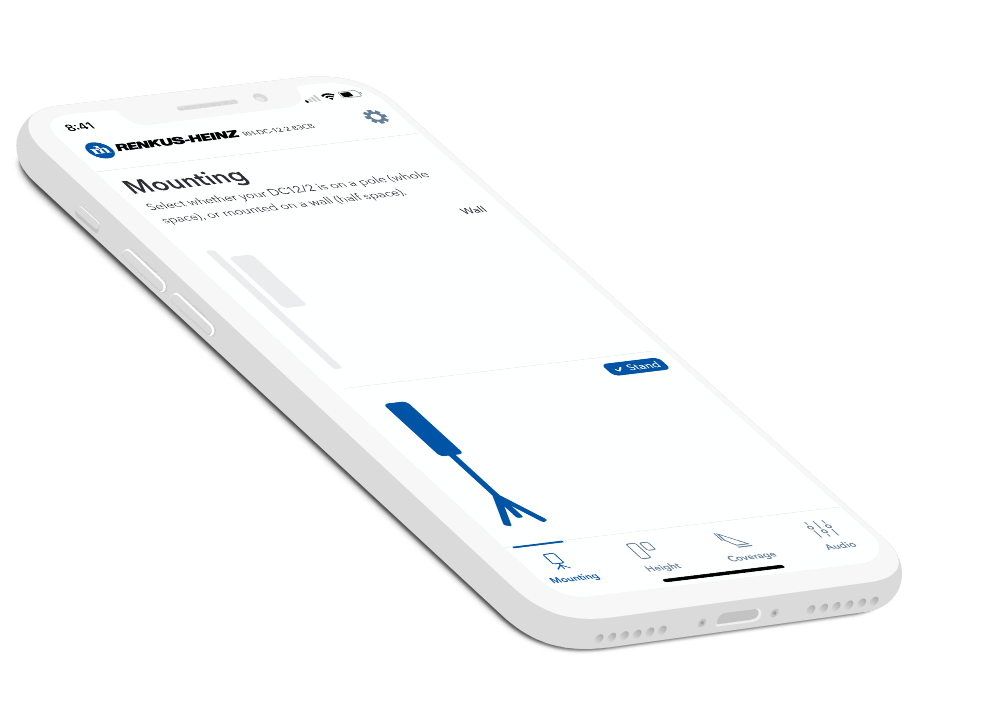 SOME OF OUR RECENT WORK
We create beautiful software with pixel perfect designs and brilliantly engaging user experience. It is not a matter of choice or preference, it is the way of life.
HOW CAN
OCDLAB HELP?
Finding a developer is not difficult, but finding the right one can be tricky. When you work with us, its not a vendor-client relationship. You extend your team with a CTO, solution architects, development resources, and not to mention years of experience building incredible products at a highly affordable price point.
STRATEGY
We brainstorm with your team on where to begin, where to go, and how to get you there. We assess business challenges, discover new opportunities, and inject improvisation and innovation that can help you define your product ideas. Whether you have an idea or an existing app – OCDLab can help.
DESIGN
Investing in quality design from the start assures a higher user engagement, and promises ultimate success of the application. We plan to ensure that it simplifies future updates, reduces support costs, and accelerates user adoption.
DEVELOPMENT
Several hundred iOS, Android, and web apps later, we would like to believe that we have developed an app for almost every category and just about every industry. While the iOS is preferred choice for many companies and start-ups due to highly dividable multi-device world of Android, A successful venture requires presence on all the key platforms.
The OCDLab team offers capabilities you need to handle the enterprise CRM and consumer integration, push notifications, security, and much more. While you take care of the more pressing operations, we extend service models to do all of this for you, on your behalf.
MARKETING
All apps require ground support for their full circle deliveries. However, before that, they need to reach the right audience, through the right channel. OCDLab has been helping businesses stand out. We do this by maintaining all your marketing efforts from brand messaging and initial launch planning, app store optimization, enterprise adoption and more. We have plans for your mobile application marketing that can help you make the most of your app.
ANALYTICS
Mobile app analytics services give you actionable insights into every dimension of your app. We build sophisticated and robust data platforms, to get the most value from such insights. Our data-driven mobile app development process just begins at the setting-up of analytics platforms that answer your user engagement questions.
The team that goes
beyond Coding.
Because
every detail counts.
We don't just guide you through the process of development; we also provide creative inputs to add value. Building an app is not solely about coding. It's more about creating a functional design and thinking about the user experience. Apps have to go through many evolutions and iterations based on constant user feedback. We want to be with you for this journey called product launch.
Let's get on a call to see if we are the right fit for the long haul.

"The product is the easiest result to measure but what OCDLab did for us went beyond customer service…"
Cody Johnson
Co-founder, So Simple, LLC

"I've used their services for more than 10 years. They're the first company I go to for any work…"
Zach Lyons
Co-Founder, Great Date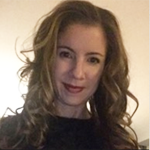 "I've used their services for more than 10 years. They're the first company I go to for any work…"
Christa Taylor
CEO, dotTBA

"They'll make sure I'm thinking it through properly, and guide me if I'm going in a wrong direction."
Dustin Laun
Founder and CTO, MoboTour, LLC
ANSWER TO THE

MOST COMMON

QUESTIONS
Many app startup founders have similar questions. Here are the most common ones we receive all the time.
HOW MUCH DOES AN APP COST?
This is the most common question we get and although apps can vary greatly in price (like a house or car), the majority of apps fall between 20K – 50K per platform. This reflects our affordable hourly rate of € 60/hr.
CAN I PAY YOU IN EQUITY?
We know what we do best, we build great apps! We also know what we aren't and we're definitely not a bank or a VC group. We choose to stick to our core strengths so, we do not take equity positions in lieu of payment.
DO I OWN THE CODE?
Absolutely, we are "work for hire" and you own all of the assets created. All assets will be transferred to you at upon launch and the app will be launched under your development accounts. We don't play those shady games.
HOW LONG DOES IT TAKE?
This depends on the level of functionality. We have never completed a custom app in under 200 hours for even the most simple project however, the majority fall between 3-5 months.
WILL MY IDEA STAY PRIVATE?
We have been in business for over a decade and worked with large companies that rely on confidentiality. As soon as you fill out the form below, we will send you a non-disclosure agreement to make you feel confident that your idea stays confidential.
DO YOU OUTSOURCE?
Absolutely not. 100% of the people involved with your project are our own W2 employees, not "partners". Unlike the majority of US based companies, we never broker your project to another team to build.
One of the founding fathers, Benjamin Franklin once said – "If you fail to plan, you are planning to fail." The OCDLab rapid discovery workshops are designed to plan and develop a complete roadmap of the project, and mitigate the risks. During these intensive sessions, we try to:
Understand the business goals.
Determine the technical and functional strategies.
Discuss monetization and user acquisition models.
Assess the commercial and technical risks/challenges.
Brainstorm about UX and UI design and create wireframes.
Write user stories and detailed screen descriptions.
And most importantly, trim the fat from original concept to create a true 'MVP' (Minimum Viable Product).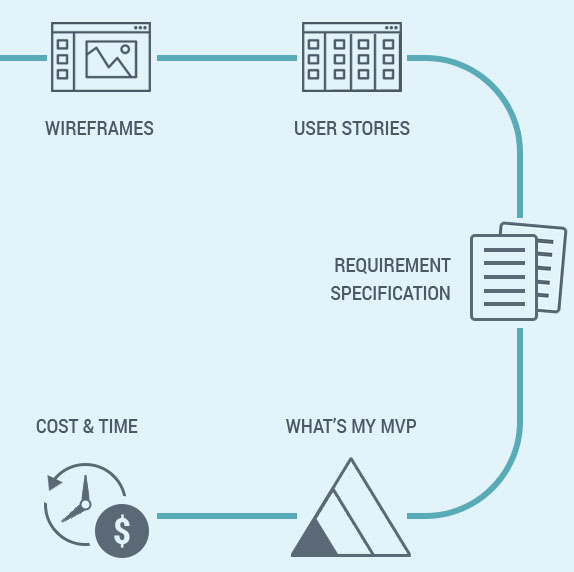 Customer Quote 
"OCDLAB is awesome. I've used their services for more than 10 years. They're the first company I go to for any work, and I've recommended them to many people. No one has ever come back to me with a negative comment."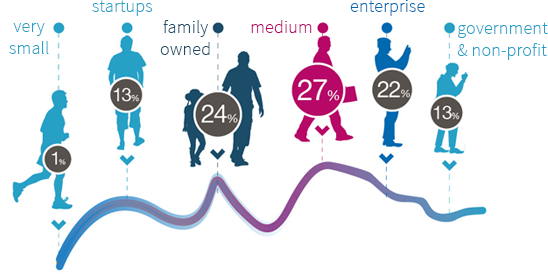 WE APPEAL TO CUSTOMERS ACROSS ALL BUSINESS SEGMENTS.
Customer Quote 
"OCDLAB will challenge me when they feel I'm missing something. They'll make sure I'm thinking it through properly, and guide me if I'm going in a wrong direction. It's helpful to have this, as opposed to doing everything I say."
BECAUSE
WE DO
GIVE A DAMN…