With IT service management, as the new approach, OCDLab helps you to focus on people, process and technology in response to demands from staff and customers for relationship-focused IT services.
We enable businesses to automate their IT services, creating a single system of record for all IT processes within the organization. This brings together IT strategy, design, transition and operation on a powerfully simple cloud platform, all this with the implementation of ServiceNow. From deploying new ServiceNow applications and building custom applications to integrating with other platforms such as Google and Salesforce, our experts can help you expand the functionality of your ServiceNow solution to help meet your business needs.

REQUIREMENT MAPPING
align internal processes with servicenow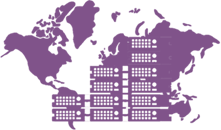 IMPLEMENTATION
configure and deploy

CUSTOM DEVELOPMENT
make it your own
SERVICENOW ENTERPRISE CLOUD PLATFORM

SERVICE MANAGEMENT
Problems, Incident, CMDB,
Catalog, Change, Work, Asset,
Human Resource, Facilities

OPERATION MANAGEMENT
Discovery, Config Automation,
Orchestration, Cloud
Provisioning, Events

BUSINESS MANAGEMENT
Governance, Vendors, Resources, Cost, Demand, Projects,
Analysis

CUSTOM APPS
SDLC, App Creator,
Service, Creator, Professional
Creator, Citizen Creator
WHAT STANDS US APART
ServiceNow is built to be a productivity tool for all types of business users, service desk staff, application developers, IT finance, IT operations and business leads. We help organizations with planning, implementation and management along with custom development for the tools that are not available through a standard ServiceNow implementation. This allows for better control of how to best allocate resources and design the process flow of those services.
OCDLab has developed a variety of service management solutions to help you implement and extend ServiceNow in areas outside of IT, including:
HR: On-boarding and off-boarding, case management, policy management, appraisals.
Facilities: Operations, service requests, asset management.
Legal: Work distribution, improve accountability, increase visibility into request status.
Retail: On- and off-boarding, inventory, store management, workflows and vendor management.
Education: Students and faculty management, centralize support and streamlining maintenance workflows.